Senior Sessions

HIGH SCHOOL SENIOR SESSIONS
These sessions are always so fun! It is just such an exciting once-in-a-lifetime milestone marker!
Our high school senior session high season is early June – late September, as these sessions are scheduled to take place the summer before their senior year.  With our busy wedding and family session season both falling on the same busy timeframe, we are only able to offer a limited number of senior sittings each year. The best time to book your senior's session is during their Junior year so that we can get you on our summer schedule ASAP.
Each senior portrait session with us includes up to two locations and five outfit changes (both of which we will discuss and plan out before your session).  To take advantage of the warm golden evening Nebraska sunlight, we schedule these session to start approximately two hours before the sun sets.  Please keep in mind that this can mean as early as a 3 pm start time in the early Spring and as late as a 6 pm start time near the end of the summer solstice. This time frame allows us to maximize our shooting time while keeping within the ideal light.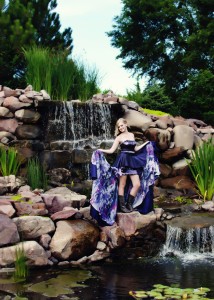 Investment
The session fee for our senior sessions is $300.  This fee covers the time and talent of the photographers during your portrait session and through the editing and image retouching process. Two weeks after your session 20-30 final images will be presented to you in an online proofing gallery.  It is at this time that you will be able to view your images and make your print selections.  The session fee does not include prints or digital products.  These items can be purchased a la carte through your online proof gallery.  Our high school session clients can generally plan to invest between $600-800 with us for their session and final portrait prints, digital copies of their images, and custom press-printed products.
Ready to book your high school senior's portrait session?
We'd be honored to be part of this exciting time in your teenager's life! Please contact us and we'll chat about our availability and let you know what the steps are for locking in your session.  Thank you for considering us for your senior's portraits!  It is a privilege to help you celebrate this special time for your family!

This photo is copyright protected