Family Sessions

FAMILY SESSIONS
Our family sessions are geared for small, close family groupings of six or less.  By keeping the sessions intimate we are able to capture the connection between you and your loved ones.  We are able to focus not only on the family as a whole but also sibling groupings and individual child/baby portraits.
We will work together to find the perfect location, select outfits, and create a game plan for your session.  This pre-planning helps take the stress out of getting family portraits done, making the process not only painless but fun!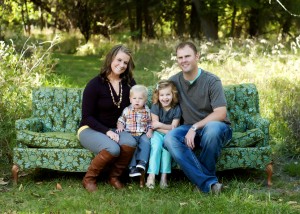 Investment
Our family session fee is $300.  This fee covers the time and talent of the photographers during your portrait session and through the editing and image retouching process. Two weeks after your session 20-30 final images will be presented to you in an online proofing gallery.  It is at this time that you will be able to view your images and make your print selections.  The session fee does not include prints or digital products.  These items can be purchased a la carte through your online proof gallery.  Our family session clients can generally plan to invest between $500-800 with us for their session and final portrait prints and products.
Ready to book your family a session?
We'd be honored to update your family's portrait! Please contact us and we'll chat about our availability and let you know what the steps are for locking in your session and preparing for your session.  Thank you for considering us for your family's portrait needs!  It is a privilege to help you celebrate and capture this time for your family!

This photo is copyright protected